Principal Audra Christenson
Welcome to North Star Country!
I am incredibly proud of the St. Charles North High School community and to have the opportunity to serve as their principal. Over the past 25 years I have worked at both St. Charles high schools in many different roles. These experiences have supported my growth as an educator and leader and have strengthened my ability to partner with our students, staff, parents, and community.
Since our school opened in the fall of 2000, we have been a community dedicated to providing our students with outstanding academic opportunities and supports to strengthen their foundation for whatever future path they choose.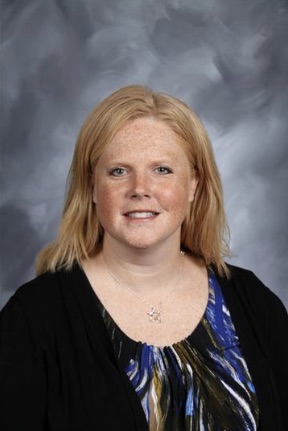 As a staff, we are committed to exploring and implementing structures, strategies, and curriculum that challenges our students to analyze information, apply their knowledge, and solve problems.
I thank you for our ongoing partnership as we work together to support our students in their development as knowledgeable, understanding, and productive citizens.

Assistant Principals
Dr. David Norman - Asst. Principal
Student Services
I am incredibly proud to serve the St. Charles North High School and District 303 community as the Assistant Principal of Student Services. The Student Services office supports all student's academic and social-emotional success during their time here at SCNHS in collaboration with families and staff members.
Prior to joining the North staff, I served as a middle school assistant principal, and as a special education teacher in West Aurora and Geneva. In addition, I have coached football and wrestling at the middle school and high school levels.
I look forward to working with the St. Charles North Community to ensure that our students learn that they are limitless in their potential, and are able to forge their own path to success.
Let's have a great year North Stars!
Melinda Roberts - Asst. Principal
Student Life
Greetings, North Stars!
The Office of Student Life oversees services in Student Activities, Facilities, the Deans Office and Summer School. It is the mission of Student Life to help students, staff, and families within these areas. Our office works with students and staff to support a culture of community, leadership and pride at North High School. Student Life is committed to providing as many opportunities as possible for our children to get involved and grow as leaders and as individuals. We have over 50 clubs and organizations at North for our students to participate in this year. Between special interest clubs, competitive teams, and service and honor societies, everyone is encouraged to explore our options, or create a new club!
As your student navigates through high school, please know we are here to help cultivate an enriching experience that enhances their education and provides experiences to showcase their learnings in the North and St. Charles communities. I look forward to another exciting year with our amazing students!
John Peters - Asst. Principal
College & Careers
Hello, North Star students and parents. I began working at St. Charles North in the fall of 2006 as a Dean of Students and quickly came to the realization that this is a fantastic school and community. For my five years in that position I came to know many of our wonderful families, students, and staff. I also learned a lot about the expectations, standards, and traditions we hold to be important. In 2011, I became the Assistant Principal for Student Services. This expanded my role as I learned even more about our school and community.
After two years my position changed to Assistant Principal for College and Career Readiness. In this role I work primarily with the Counselors in the Department of College and Career Readiness. We are focused on planning for the academic success of all students throughout their high school career and preparing them to attain their post-secondary hopes and dreams. We have created a series of events and activities to help students become aware of their own interests and how these can be translated to a career. Our counselors are experts in navigating the college and career exploration process, and we are here to meet your needs on an individual level. Please do not hesitate to contact us with any questions or concerns.
Renee Reynolds - Asst. Principal
Instructional Programs

Hello North Star Families! I began working at St. Charles North in the fall of 2016 and am proud to serve the North Star community as Assistant Principal for Instructional Programs! Prior to joining the D303 community, I worked in several Illinois school districts as a math teacher, a dean of students, assistant principal and principal.
The Office of Instructional Programs is responsible for the oversight of curriculum - current courses offered, as well as identifying and implementing new course offerings. In addition, we are also focused on using data for student academic placements and identification of building-wide school improvement goals, the master schedule, facilitation of the Seal of Biliteracy test and CCR intervention, and most importantly, working with students, staff and families when academic concerns arise.
It has been a pleasure the past three years working collaboratively with the students, staff and community of St. Charles North and I look forward to continuing these relationships to support the needs of our North Star Students!