Principal Shanna Lewis
Welcome to the 2023-2034 School Year!
I know the 23-24 school year is going to bring us many opportunities to celebrate our students and staff. I am confident that this year will provide new opportunities to recognize excellence.
We have seen some challenges and we have faced these challenges with perseverance and resilience. Our North Star successes were recognized nationally when St. Charles North was identified as a National Blue Ribbon School in 2022. We will continue this commitment to distinction this year through our district commitment - Together Building Pathways to Excellence.
As we move forward, our dedication to academic excellence and personal growth is unwavering. With the D303 Strategic Plan as our guide, we will ground all of our work in the core values of Belonging, Perseverance and Achievement. We will work to provide each student a positive high school experience. We know that high student success requires a strong partnership between home and school. We are grateful to have a supportive community.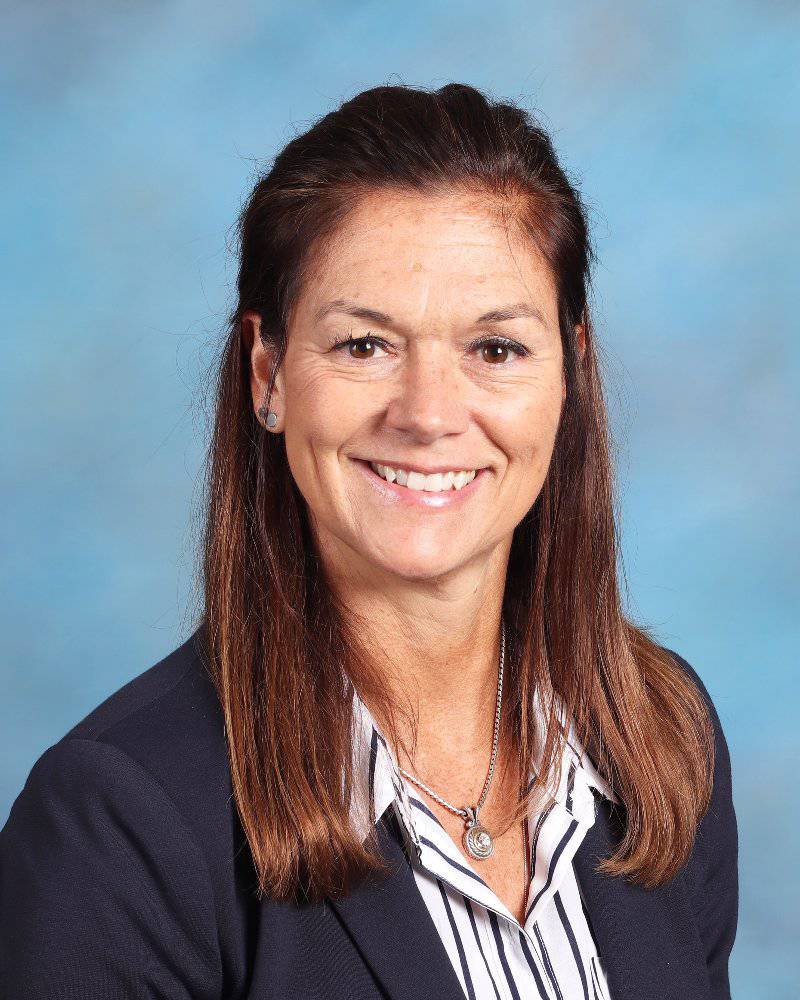 Last year, Dr. Paul Gordon inspired our school community to Be Here, Be You, Belong. This year we will focus on "Be Here" as we work to create positive school attendance for all students. We know our students reach high levels of achievement when they have access to our high quality educators, abundant resources and instructional coherence. We will also encourage our students to engage in school activities, clubs and athletics to align with their passion and interests.
Every day is a great day to be a North Star!
Your very proud principal,
Shanna Lewis
Assistant Principals
Melinda Roberts - Asst. Principal
Student Life
Greetings, North Stars!
The Office of Student Life oversees services in Student Activities, Facilities, the Deans Office and Summer School. It is the mission of Student Life to help students, staff, and families within these areas. Our office works with students and staff to support a culture of community, leadership and pride at North High School. Student Life is committed to providing as many opportunities as possible for our children to get involved and grow as leaders and as individuals. We have over 50 clubs and organizations at North for our students to participate in this year. Between special interest clubs, competitive teams, and service and honor societies, everyone is encouraged to explore our options, or create a new club!
As your student navigates through high school, please know we are here to help cultivate an enriching experience that enhances their education and provides experiences to showcase their learnings in the North and St. Charles communities. I look forward to another exciting year with our amazing students!
John Peters - Asst. Principal
College & Careers
Hello, North Star students and parents.
I began working at St. Charles North in the fall of 2006 as a Dean of Students and quickly came to the realization that this is a fantastic school and community. For my five years in that position I came to know many of our wonderful families, students, and staff. I also learned a lot about the expectations, standards, and traditions we hold to be important. In 2011, I became the Assistant Principal for Student Services. This expanded my role as I learned even more about our school and community.
After two years my position changed to Assistant Principal for College and Career Readiness. In this role I work primarily with the Counselors in the Department of College and Career Readiness. We are focused on planning for the academic success of all students throughout their high school career and preparing them to attain their post-secondary hopes and dreams. We have created a series of events and activities to help students become aware of their own interests and how these can be translated to a career. Our counselors are experts in navigating the college and career exploration process, and we are here to meet your needs on an individual level. Please do not hesitate to contact us with any questions or concerns.
Stanley Niemiec - Asst. Principal
Instructional Programs
Hello, North Stars!

I am honored to be a part of the St. Charles North team and serve as the Assistant Principal of Instructional Programs. Prior to joining D303, I worked in various high school roles as a teacher and athletic coach, director of curriculum and instruction, and as an assistant principal since 2007.
The Office of Instructional Programs is responsible for overseeing curriculum development, academic placement, and scheduling. Furthermore, we partner with our staff to preserve the quality of educational experiences for our North Star students and provide opportunities to support and enhance their learning. As a part of the North Star team, we help to identify goals for continued educational success and future improvements in our academic programs.
Please feel free to send us a note if any questions arise as you traverse through the course pathways and the many academic opportunities that are offered at St. Charles North High School.
Sarah Anderson-Wolf - Asst. Principal
Student Services

I am honored to serve the St. Charles North High School and District 303 community as the Assistant Principal of Student Services. In this position, my work will focus on assisting students academically and with their social-emotional needs through various interventions and programs that are available at St. Charles North High School. In addition, there is assistance available from school social workers, psychologists, and other student support specialists to assist students as needed.
This will be my first year in District 303 and I am looking forward to working with the students, families and staff members at St. Charles North. Prior to this position, I served as a school social worker for ten years. I have also served as an Assistant Principal at both the high school and middle school levels for over 9 years.
I received my Bachelor's Degree in Social Work from Illinois State University, a Master's Degree in Social Work from Aurora University, and a Master's Degree in Educational Administration from Northern Illinois University.
I'm looking forward to working with the students, staff, and District 303 community to assist all students in developing the necessary skills to be successful in their future.
Please feel free to contact me if you have any questions or concerns.
Go North Stars!
Athletic Director Joe Benoit
North Star Families and Students,

Hello, my name is Joe Benoit and I am the proud Athletic Director here at St. Charles North. I want to welcome you to another year of North Star athletics. I look forward to partnering with you throughout the year.
We are all here to provide the best possible experience for the students in our athletic program as we recognize the value of the connections, work ethic and integrity that athletics can cultivate. Through our shared-vision for Education-Based Athletics, our coaches, athletes and parents all work together to form a community. We work together to represent North in a positive manner both on and off the field. The strong tradition we've built in our athletic program is a testament to the pride we all have in our great community.
Please reach out to our Athletic Office if you have any questions or are in need of support for your student-athlete.
Roll Stars!